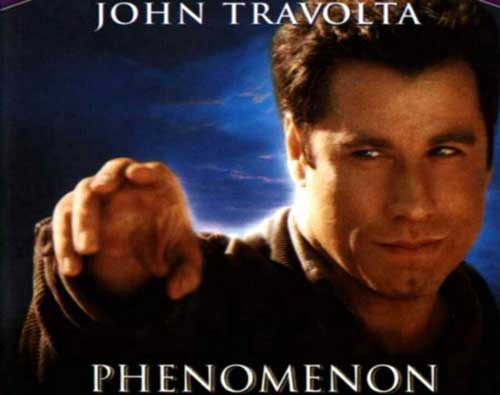 Cast Overview
John Travolta .... George Malley
Kyra Sedgwick .... Lace Pennamin
Forest Whitaker .... Nate Pope
Robert Duvall .... Doc Brunder
Jeffrey DeMunn .... Prof. John Ringold, Seismologist
Richard Kiley .... Dr. Wellin, Brain Specialist
Brent Spiner .... Dr. Bob Niedorf
Vyto Ruginis .... Ted Rhome
Bruce A. Young .... FBI Agent Jack Hatch (as Bruce Young)
Michael Milhoan .... Jimmy
Sean O'Bryan .... Banes
David Gallagher .... Al Pennamin, Mace's Son
Ashley Buccille .... Glory Pennamin, Mace's Daughter
Tony Genaro .... Tito
Troy Evans .... Roger
Comments
1) The movie was a marvelous exploration about the possibilities of the human spirit and mind. How many of us read as much as we should? How many of us seek to truly understand our interests and curiosities? Phenomenon invites us to begin where we are, regardless of education and experience, and take steps to actively continue the learning process. The movie also speaks volumes about how society accepts or, in most cases, rejects a phenomenon that defies understanding.
2) John Travolta's should've-been-nominated-for-an-Oscar performance is the best reason to see this largely moving work, which is a little reminiscent of the novel Flowers for Algernon (basis for the film Charly). Travolta plays a mechanic who sees a bright light in the sky one night and wakes up the next morning a genius, hungry for knowledge and so smart he figures out national defense secrets in his own living room (and gets in hot water for it). The more interesting drama, however, is not with the government but with the character's longtime neighbors and friends, who come to reject him for being different. Robert Duvall gives a stirring performance as a doctor who has known the hero all his life, and Kyra Sedgwick is very good as an ambivalent love interest.
3) Phenomenon is a screen gem. It might not be perfect but it sure hits close to home in our hearts. It is about a man, played by John Travolta, who on his birthday sees a flash of light in the sky and is knocked off his feet. Part of the magic of phenomenon is finding out at the end what the light really was. But phenomenon is much more than that.
It takes place in a quaint little town where everyone knows eachother and no secrets can be kept without your neighbor knowing. Everyone meets in the conventional bar where they find out things from others. George Malley is a humble mechanic who is your average straight guy. He is is in love with the town recluse and is a close aquaintance with her kids. After the encounter on his birthday, everything changes. His intelligence seems to have been ameliorated. Now, he reads five books a day, can remember nearly everything, and has the ability to move things with his mind. The townspeople first react in shock, then in awe, and then in fear of the ordinary man with now extraordinary abilities.
4) This movie moved me to tears. To this day I cannot hear Bryan Ferry's "Dance With Life" without being reminded that life is a gift and it's all about how you treat people and interact with them. John Travolta has been my favorite since Welcome Back, Kotter and so versatile an actor. When the town's mechanic changes to a genius overnight after seeing a brilliant light in the heavens on his 37th birthday, people don't know how to treat him. As he touches lives with his gift, some are grateful, others suspicious. If you have not seen this movie yet, Drop Everything and do so! It will move you to dance with life!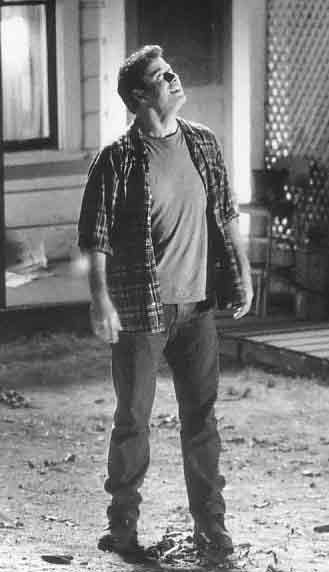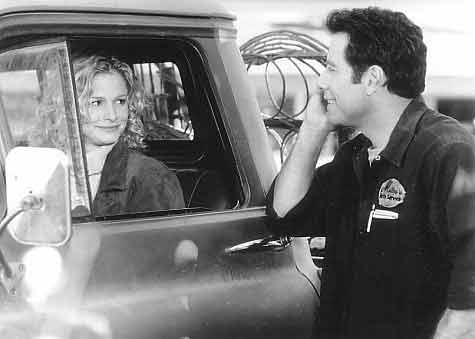 Further Information
Runtime: 123 min
Country: USA
Language: English
Color: Yes
DVD Release Date: 04 February, 2003
Studio: Buena Vista
Box-office gross: 104,636,382 US Dollars